Almost all industries across the UK have experienced countless disruptions over the past year which led to massive losses. Among these industries, businesses involved in the wedding and bridal affairs sector are no exception. Weddings have either been canceled or postponed left and right as the sudden outbreak of the global pandemic continues to drag on.
Moreover, there have been mixed outlooks for how the UK's wedding industry is expected to fare within the remaining months of the year. On one hand, businesses are optimistic that a wedding boom will take place, especially as the Government's current restrictions are due to be relaxed on 21 June. On the other, there have been increasing fears among wedding professionals of the industry's collapse given all the uncertainty that remains.
Nonetheless, wedding businesses should necessarily adopt certain changes if they wish to weather the current health crisis and even prosper beyond it.
Something Old, Something New
Most couples will often look to the wedding sector to help with all their essentials, from scouting for the perfect wedding venue to finding the best caterers. Prior to the pandemic, UK's wedding industry was booming, it was even valued at around £14.7 billion. Evidently, this has since been drastically affected over the past year.
In an effort to regain its footing, most wedding professionals have estimated that approximately 800,000 weddings are set to take place within 24 months of the industry's full resumption. Additionally, 475,000 of those are expected to happen this year. However, the number of weddings isn't the only element that will come into play for the industry to recover. There are also a couple of things that businesses involved in the wedding sector have to consider in order to guarantee their place in the post-pandemic landscape.
Less Is More
Within the context of the global pandemic, there have been significant alterations to how most couples envision the "modern wedding" to look and feel. At its core, weddings have shifted into becoming more intimate and personalized celebrations as opposed to grand gestures of love that were prominent before the health crisis.
In this light, micro weddings have become a necessary trend that all bridal businesses should be able to cater to. It's become important for them to provide services and packages that will look into prioritizing the minute details over extensive guest lists. While couples have started minimalizing their ceremonies, this doesn't immediately equate to smaller budgets. It simply means that they're reallocating their finances elsewhere in the event.
Aside from the preferences of couples, wedding professionals should also take into consideration the Government's guidelines. 21 June is an important date to remember because the rules for wedding and civil partnership celebrations are expected to change. Among the most notable adjustments to be implemented is the elimination of the maximum number cap for attendees, which will be a huge sigh of relief for both couples and wedding planners.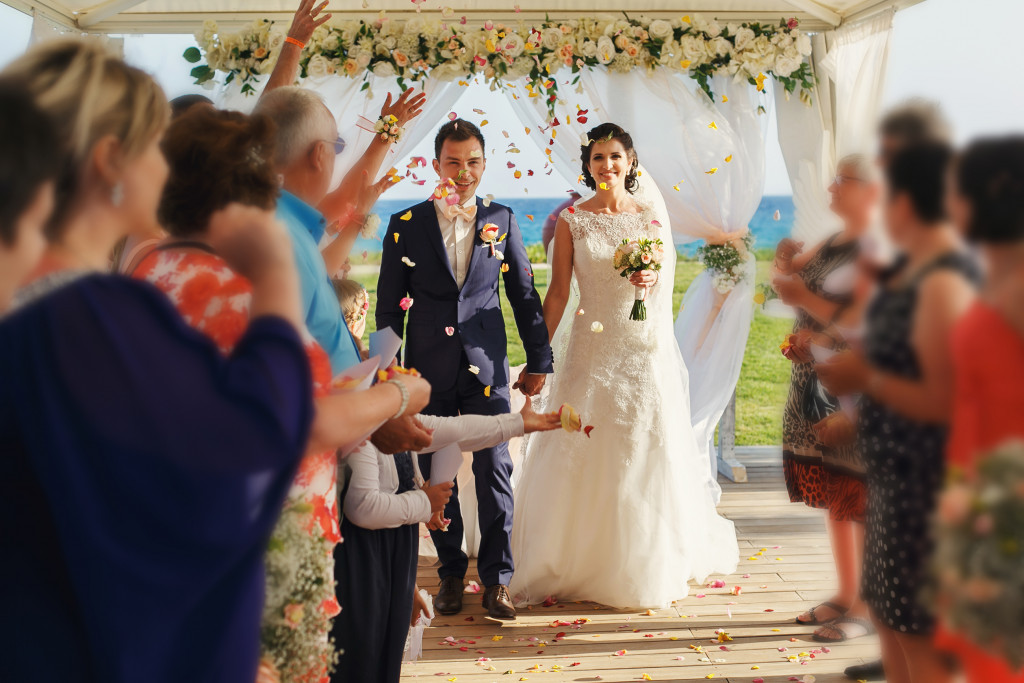 Areas for Innovation
The shift into micro weddings was essentially prompted by the health and safety measures that have been implemented by the government as well. While the number of guests will no longer be limited, enforcing physical distancing, the wearing of masks, and temperature checks are all likely to persist even as the national vaccination rollout programme continues across the UK.
Wedding professionals could use these restrictions as avenues to make ceremonies more creative instead of viewing them as hindrances. For instance, customized face masks could be incorporated into the attires of the groom and the bride which makes it more personalized. There are loads of other possibilities to innovate these guidelines and integrate them into the celebrations themselves.
Additionally, businesses in the wedding industry could also consider partnering with professionals well-versed in technology to improve weddings. Livestreaming a ceremony has become common practice for a lot of weddings, making it more accessible for loved ones to take part in the occasion despite their inability to be physically present. This option could be added to the services and packages that a business might offer.
The Cold Feet
Finally, wedding professionals should also practice more flexibility and consideration as the industry attempts to recover from the pandemic. Understandably, cancellations and postponements are sure to continue in the coming months despite the easing government restrictions and continued vaccinations. Give clients enough time and understanding should they choose not to push through with their weddings in light of all the uncertainties that abound.
Say "I Do"
While the current health crisis brought with it a lot of disruptions for the UK's wedding industry, it also served as a vital catalyst to enact change. Wedding professionals should take note of these significant shifts, especially as the closing of the pandemic comes into view.