Taking a job in construction might just be one of the most stable careers you can take on. For one, construction is largely considered an essential service, as the past year and a half have shown—which means that no matter the state of the world, there will always be a need for people who work construction, and those who perform operational functions.
At the same time, not everyone has had the opportunity or privilege to take formal studies to become a licensed engineer. However, if you love construction but don't have a degree in engineering and other related fields, it doesn't mean you're completely disqualified. Some of these construction jobs only require passing a Construction Skills Certification Scheme (CSCS) test to obtain a card.
Here are some construction jobs that don't need a degree.
Carpentry
Carpenters are responsible for constructing, installing, and repairing structures and frameworks made of materials like wood and others. While a college degree is not necessary for someone who wants to pursue a career in carpentry, some training from a technical or vocational school might be beneficial. They would also benefit from taking classes in subjects such as mechanical drawing and mathematics.
Carpenters also often begin by working on less complex tasks under the guidance of more seasoned carpenters, then move on to more technical errands such as reading blueprints. If you have a knack for being a handyman, this job might be for you.
Electrical
You don't need a degree in electrical engineering to be an electrician. Wiring and lighting are key parts of a structure, so you can be sure that there will always be a demand for electricians everywhere. Electricians are tasked with installing, maintaining, and repairing different buildings and structures' electrical power, lighting, communications, and control systems.
A high school diploma or any equivalent is the only thing required to become an electrician, and you can start your journey in this profession by attending a technical school. This will help you gain knowledge of circuitry, basic electrical information, and safety practices. Most states also require that you pass a test to get your license.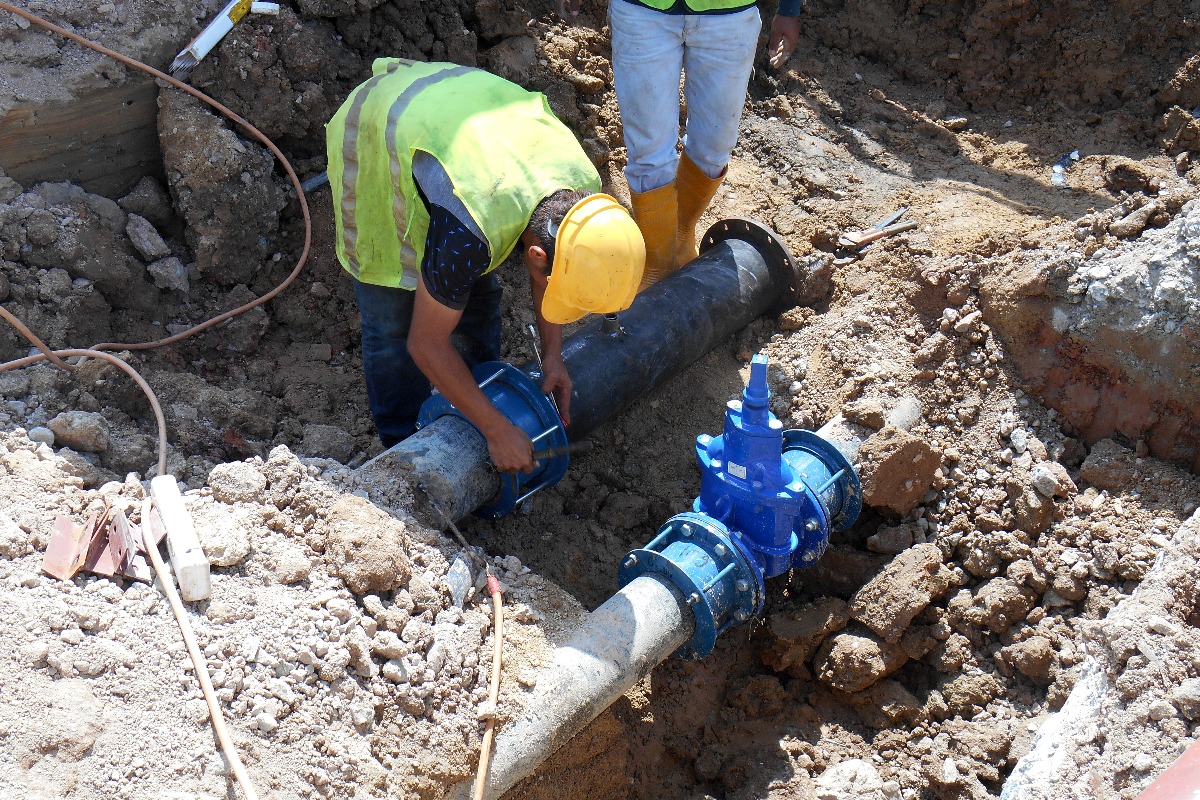 Plumbing
Plumbers, steamfitters, or pipefitters are responsible for repairing or installing pipes that carry gases or liquids. They are also usually tasked with preparing cost estimates for people who employ their services, and they must have a thorough knowledge of local building codes. Plumbers are key to the safety of various neighborhoods since the movement of gases and liquids through pipes influences our everyday lives and conveniences.
Once again, only a high school diploma is needed to be a plumber; one only needs to learn the tricks of the trade through technical school, gain enough hours on the job as an apprentice, and get a license to practice professionally as a plumber—depending on one's state and its requirements.
Inspecting
Building and construction inspectors are those who work to ensure that every construction meets various ordinances and building codes, contract specifications, and zoning regulations. Building inspectors are a key part of any construction team because they ensure that the construction isn't committing any mistakes that might cost the builders later. Most employers who hire inspectors only require at least a high school diploma, and some level of experience in the construction industry.
You might also want to check your local jurisdiction or state since some require certification or a license. Being in this profession might also require you to crawl into tight spaces or climb ladders, so expect a level of danger in this career path—which is pretty much standard for any construction job. So when deciding to accept a job offer, make sure the company is abiding by the Occupational Safety and Health Act's (OSHA) guidelines on workplace safety.
Ironwork
Ironworkers are mandated with reinforcing and installing iron and steel to support roads, buildings, and bridges. To become an ironworker, one needs to learn through an apprenticeship cor on-the-job training. Ironworkers must also have a basic understanding of blueprints and architectural sketches and must be able to know how to weld. Most ironworkers only require a 3 to 4-year apprenticeship and must have the physical health to do the job.
Data from the U.S. Bureau of Labor Statistics suggests that construction worker wages are growing incredibly fast. If you have a fascination for how structures are built, and if you're good with your hands, consider a career in construction. It's a noble task to ensure that structures that shelter people are safe, sturdy, and reliable. Good luck!