Running a business isn't always about making your deliveries on time or garnering success from your latest social media campaign. Sometimes, it's also about prioritizing your image in your physical business location because that's where your customers meet the people behind the brand.
Of course, the quality of your products or services is of utmost priority, but having high-quality results isn't a free pass to look unkempt. Besides, it will be difficult to attract potentially loyal customers that way. So, here are four ways you can maximize your business' curb appeal and increase your profits:
Creating a Welcoming Atmosphere
Most customers appreciate being in a welcoming environment, especially because it makes them feel valued. For instance, when they reach the entrance to your office, they'll be greeted by a doorman and be directed to where they're headed. And they can also be welcomed by the receptionist at the front desk, who can assist them with their appointments.
Aside from the welcoming staff, you can also create a comforting atmosphere through designs and decorations. An example of this is to install retractable rolling awnings on your storefront, which can limit the amount of sunlight that can flood through the windows during the mornings and afternoons.
Or you can also place potted and hanging plants around the entrance to include a touch of nature in your overall design. This way, your commercial space can feel calming and welcoming, even if it's found in the city center where there's a lot of foot traffic.
Keeping the Place Clean and Well-lit
No customer would want to stay in a place that looks dirty and unkempt because those aren't signs of life. If you want customers to enter your premises, use your products, or require your services, you have to show them how much you want their attention. You can do this by keeping your space free of clutter, debris, and dirt.
Another way to address this issue is to have old light fixtures that have already died out and have yet to be replaced. It's important to make sure that your business premises are always well-lit because it can increase the safety and security of the customers. Plus, having a well-lit space can deter thieves and burglars from even attempting to steal from your property.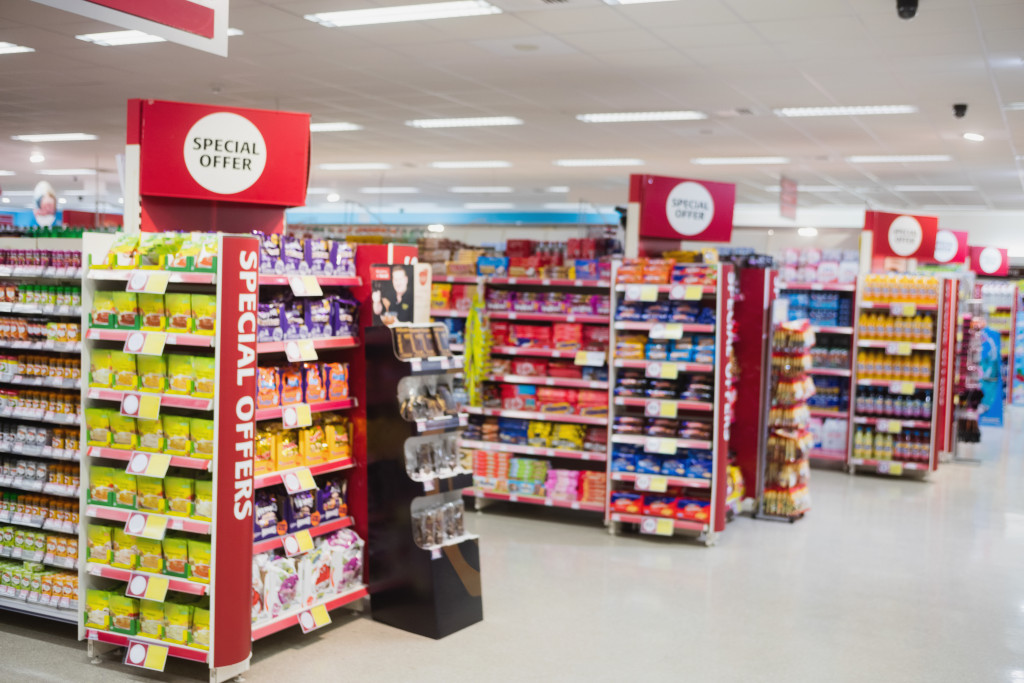 Maintaining the Commercial Space
Apart from cleaning the premises regularly and having a well-lit space, it's also important to make sure that everything is well-maintained. This can include your utilities, landscaping, and other areas of the commercial space that your customers can see. Prioritizing the maintenance of your property is not only good for business, but it's also a good habit to practice.
This is because if your customers can see that your commercial space is in tip-top shape time and time again, they'll see that you can manage your business well. All these efforts may help you earn their trust and retain their loyalty, along with receiving their support by requiring your reliable services.
Building a Lasting First Impression
You only have one chance at making a first impression, which is why you have to do everything in your power to make sure that you can leave a good one. This is where your business' curb appeal will take center stage. Because the exterior of your commercial space is the first thing your customers will see, you have to ensure that your overall appearance is professional and dependable.
But at the same time, you want your customers to believe that they can trust your expertise and rely on you for their future concerns, so you also have to appear as a friendly face. It's important to be all these things at once because every customer is different; while one may prefer working with a strict professional, another may be fonder of someone they can be comfortable with.
So you must take the time to be familiar with your customers, what they need from you, and how you can help them in the best way you know how. By going above and beyond their expectations, you can be sure to get lots of loyal customers along the way. That's why you should always give your 110%.
Your business' curb appeal is just the tip of the iceberg—the one that piques their interest and reels them in to get a bigger taste. Once you have them on your premises, the next step would be to grab their attention through your products or services and make sure that you're creating a long-lasting, compelling brand that they'll come back to in the future.