Many people dream of having a kitchen that looks straight out of a catalog. However, that dream needs time, money, and effort in order to become a reality. Don't have enough of those resources? Don't worry. With these small and simple upgrades, you can easily make a big difference in your kitchen's look:
1. Repaint your kitchen cabinets
If you can't get new kitchen cabinets, try repainting them. You can even do it yourself–just get the necessary tools, a few buckets of paint in the shade of your choice, and you're good to go.
2. Replace outdated fixtures, handles, and knobs
How old are your cabinet handles, drawer pulls, and sink taps? If the last time they were replaced was in the previous century, it might be time to get some new ones. Alternatively, if you want to preserve the vintage look that these old fixtures and knobs give, you can polish or repaint them to give them a newer look.
3. Get new countertops
Changing your countertops can make your kitchen seem like a whole new space. If you're sick of seeing your ugly and outdated countertops, consider replacing them with sleek granite or beautiful quartz.
4. Create a backsplash
You can make a backsplash using all sorts of materials, such as tile, floorboard, or repurposed wood. Not only is this upgrade functional, but it will also let you input a bit of your personality into your kitchen's look.
5. Make a breakfast nook
If you have the extra space, why not use it for a cozy little breakfast nook? With some extra seating and a small table, you can have a special area to enjoy your Sunday breakfast or afternoon coffee in.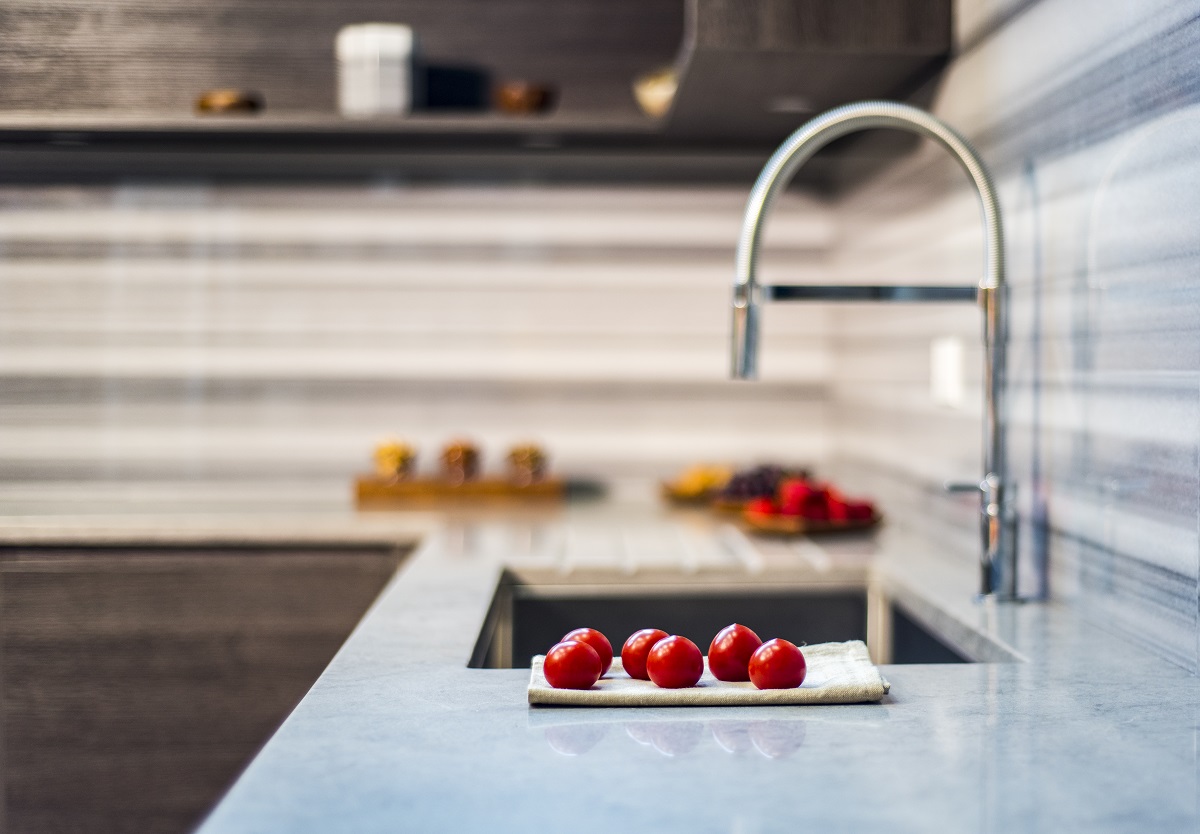 6. Open up counter space
Simply removing most of your counter clutter can make your kitchen look brand new. Remove appliances and containers that you rarely use and store them somewhere else. If you have the DIY skills, you can even create an "appliance garage" that will help you hide your counter clutter when guests come into your kitchen.
7. Add a counter island
If you have enough space in your kitchen, consider building a counter island in the middle. A counter island is the best way to add storage, dining, and cooking space in your kitchen–all in one small place.
8. Redecorate
Do you still have old embroidery patterns hung up on the wall? How about those fake plants that are collecting dust in the corner? If you want an easy and inexpensive way to revamp your kitchen, buy new decorations to give your kitchen a more modern and chic look.
9. Take out cabinet doors
Taking off your cabinet doors can give your kitchen a more open and modern aesthetic. More importantly, you can easily find anything that you're looking for without opening each cabinet every time.
If you can't do a full kitchen remodel today, you can still give your kitchen a new look with these awesome upgrades. Have fun!