When the COVID-19 pandemic started, workers across various industries were hit hard by the economic consequences. Quarantine restrictions and sanitization policies affected businesses, causing the business owners to either lay off many of their trusted employees or completely close their business. The hospitality industry is among the most hard-hit industries. Because travel restrictions were enforced by governments all over the world, they lost the bulk of their market, leaving rooms empty of travelers. Among the consequences of the pandemic are job losses in this industry. It reached about 2.8 million job losses all over the United States. Apart from that, around 57 thousand hotels closed their doors.
But with the COVID-19 vaccinations being administered every day, the economy has been slowly opening up again. And this meant that establishments that are offering lodging services are opening their doors again. But with the differences between hotels, hostels, and homestays, they are coping with the pandemic differently as well. Here's how they are maintaining ease, comfort, and health safety for their guests today.
Hotels
In light of the concerns for health safety during the COVID-19, many people are opting for hotel accommodations when they are visiting different cities. This is because, in hotels, they can stay in suites. Thus, they won't have to share accommodations such as bathrooms with other guests. Yes, they are paying higher prices than other lodging services. But, with hotels, they are afforded with this level of privacy and social distancing from other guests.
Hotels are also known for their other accommodations such as spas, swimming pools, buffets, and other recreational spaces. These are the activities that had to be majorly adjusted. It is much harder to practice social distancing in such public places. Some services such as saunas had to be suspended until further notice. Swimming pools can only accommodate very limited capacity, so guests would need to book a slot for a chance to swim. Buffets, too, are mostly suspended until further notice. Thus, many dining halls are strictly offering table services.
Apart from all of these, hotels are also investing more funds and manpower to upgrade the sanitization procedures. Lobbies and hallways are littered with sanitization stations. The cleaning staff is much more aggressive with the cleaning. Each room is strictly sanitized after a guest checks out.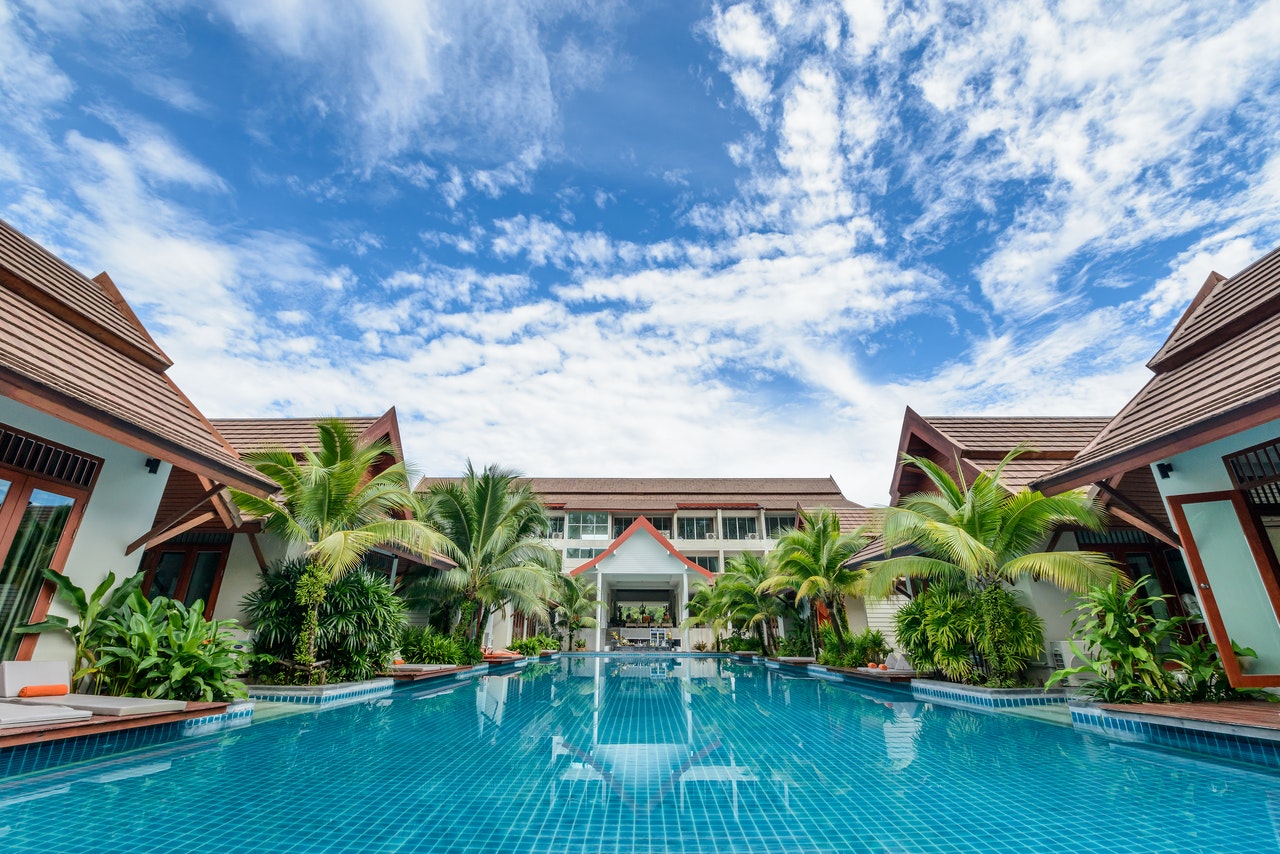 Hostels
Unlike hotels, hostels can only offer limited privacy. Hostel guests can opt for a room. But they will likely share accommodations, such as bathrooms, with other guests on their floor. But at the heart of hostels is the spirit of community. These places saved young and passionate travelers passing through a city for a day or two. They likely wouldn't be able to afford to stay at fancy hotels. But they can stay at an affordable hostel and even be surrounded by fellow travelers from other parts of the world.
But despite the impact of the COVID-19 pandemic, hostels are adapting well to the changes. There are now many sanitization centers around a hostel lobby and hallways. Dorm capacity is cut in half. So a room that normally houses 10 guests will now only have five. Common areas such as bathrooms are still open, of course. But like the rooms, fewer people can use them at a time. The hostel staff is strict about enforcing such social distancing rules to ensure the health safety of their guests.
Homestays
Homestays are when homeowners offer lodging in their own houses. Many of us may not be familiar with this term. But we certainly are very familiar with Airbnb. And back in the latter half of 2020, many news platforms have reported how Airbnb was able to successfully survive the pandemic despite the halt in traveling and the social distancing rules. This is quite surprising because, if we're to really try to avoid COVID-19, staying at a stranger's house should be our last option. For other people, it shouldn't even be an option at all. But here's how Airbnb did it.
One of the things that Airbnb did is reframe their marketing strategies. Instead of promoting affordable and comfortable lodging, they offered lodging services that would help people escape crowded cities and avoid the spreading coronavirus. The next thing that they did is strictly impose a set of COVID-19 safety practices both for the hosts and guests, much like what hotels and hostels are doing.
As the COVID-19 pandemic continues, it's nice to know that the hospitality industry is adapting well to the changes. Before, their goals were to provide lodging for travelers. That's still true today. But now, health safety also takes precedence over everything else.