Hair, being our crowning glory and the frame of our faces, must look its best during a special occasion, and a formal one at that. A bad hair day during a wedding or a prom can easily ruin our mood! But styling your hair, unless you're an experienced hairdresser, isn't an easy feat. If a messy bun already takes a lot of effort and skill to achieve, what more if it's another, more ornate style?
Professional hairdressers in Orem and other metropolitan cities are here to help us with our hair struggles. And as you book an appointment, consider the following simple but elegant hairstyles: (Who knows, maybe you'd learn to do one of them on your own someday!)
Updo Hairstyles
Updo hairstyles are still the most preferred for formal events. A more refined version of a messy bun is a French twist, where bits of your hair are left down on both sides of your face for a romantic look, while the rest of your locks are twisted into a fluffy bun. A shining ornament is usually inserted at the twist to give it a finished and elegant look.
If you'd like all the attention to your dress, then a chignon is more appropriate. No stylish messiness here, just neatly combed locks and a huge, ornate bun.
For a more girly and laidback style, a tousled updo is one of the best. Your hair will not be completely up and away from your face, perfect for those who aren't so confident with total updo styles.
French braids, of course, remain to be one of the most popular updo choices. This is especially good for girls with long and thick locks. The braids blend perfectly well with messy buns; fashion them like a crown, and you'd feel like a prom queen, regardless if you win the title or not!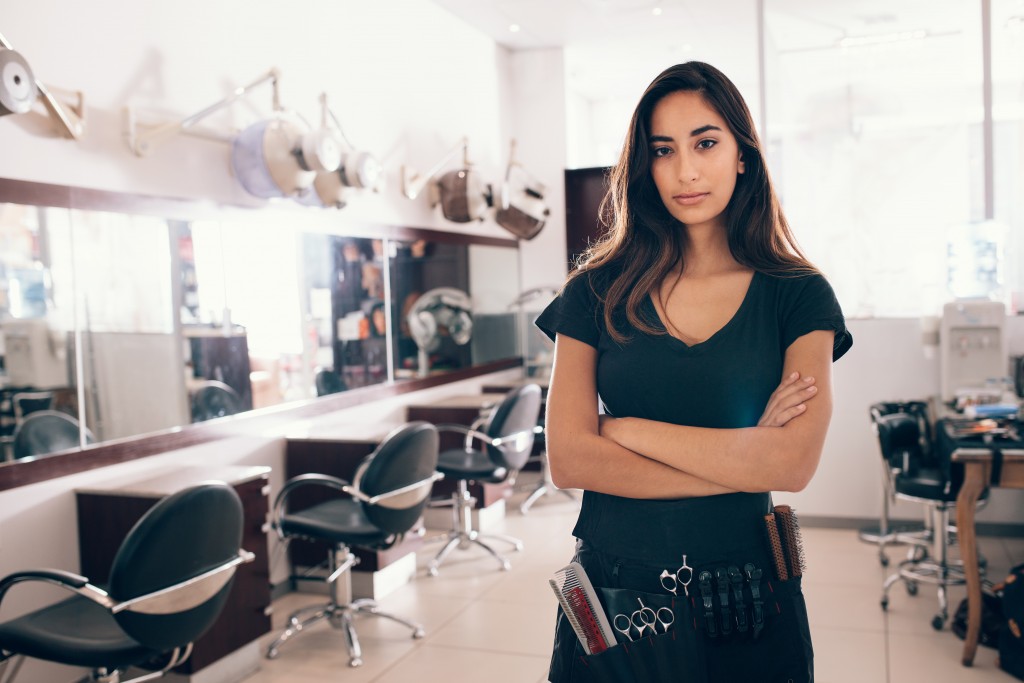 Half Updo Hairstyles
If you're more fond of the mermaid look than the traditional updo, then you should sport a chic half down hairstyle or half updo. If you have short or medium length hair, extensions will be your best friend. Half updos are especially great for summer parties, so if your prom, for example, happens to fall in June, then you're just at the right timing.
A half updo with loose lace braids can enhance highlighted hair. The braids will showcase the lighter shades of your hair, resulting in an ombre finish that's highly attractive and picture-perfect.
You can also try another version of a lace braid, in which the braids are done flatly around the head, like a crown. This style suits both formal and casual events, so it wins in versatility.
Beach waves are also another classic summer hairstyle. To make it more dramatic, turn them into wild waves instead, and loosely pull back a few of your crown locks. This hairstyle is so easy that you don't even need a professional to do it, though, of course, trained hands are always better than a beginner's.
If you have long straight hair that you'd rather keep, spice up a traditional updo by twisting the locks on your crown, forming a flower. It will look like an ordinary half updo from the front, but you'd surely surprise other party guests as they see the dramatic whirl of your hair from behind.
With these simple hairstyles, you'll stride into that formal party looking sultry and radiating with confidence. When considering a pro hairdresser, make sure they're top-rated ones from reputable hair salons. Invest in your hairstyle. After all, it's not every day that you get to attend glamorous events!