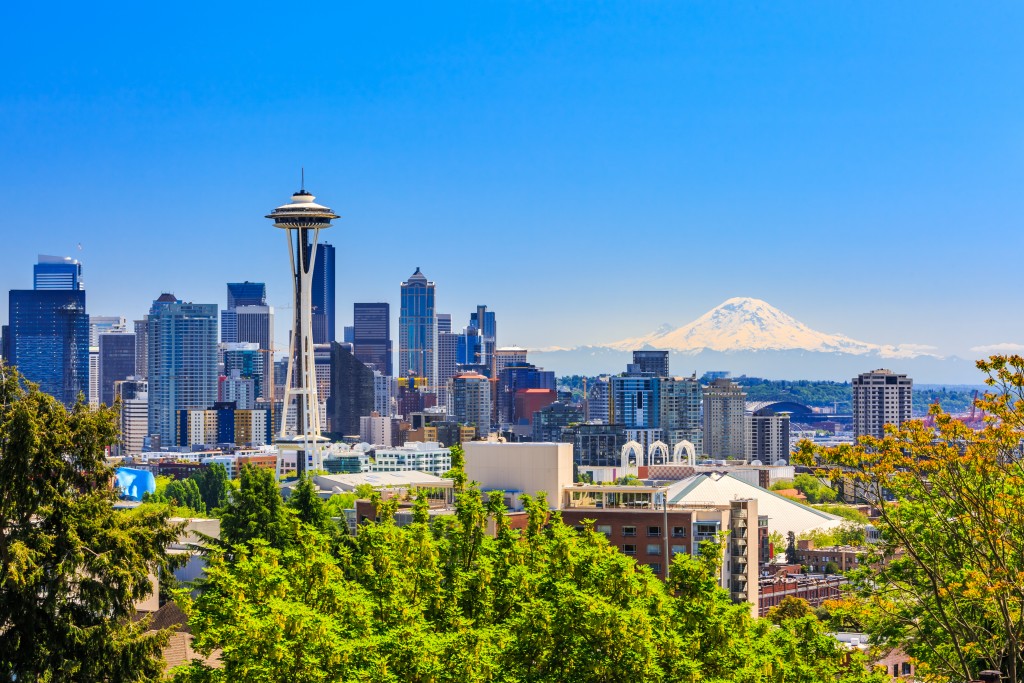 Imagine this scenario: you're in Seattle, the Emerald City, and one of the major commercial centers in the Pacific Northwest. You're in the city on business, with only a day or two to relax. Maybe you've just finished a seminar in a hotel, or just finished hammering out several deals in well-appointed meeting rooms. Where in Seattle do you go next?
The bar and club scene is not for everyone. Are you more interested in enriching yourself? Would you prefer to immerse in the local culture and history? Then these three attractions should top your list. All located near the city's business district, these attractions will heighten your Seattle experience.
Seattle Underground Tour
Where:  614 1st Avenue, Pioneer Place Park, Pioneer Square
In 1889, a massive fire destroyed the central business district of Seattle. More than 25 city blocks were consumed by the blaze. When the city rebuilt, entire streets were covered and ground floors became basements as Seattle literally raised itself higher.
This tour will give you a glimpse of an era of the city long lost and buried. Exploring three underground city blocks, the tour includes visits to a hotel dating to the time of the Great Fire, bank vaults and even an old saloon. If you appreciate history, then this tour is just for you.
Museum of Popular Culture
Where: 325 5th Avenue N
This sheet metal building of modern design will educate and entertain. The Museum opened its doors in 2000, originally as the Experience Music Project, but now houses exhibits dedicated to music, fantasy, horror and science fiction.
Must-sees include the Science Fiction and Fantasy Hall of Fame and, for those of more musical passions, the Jimi Hendrix exhibit. The Infinite Worlds of Science Fiction exhibit boasts more than 150 artifacts from a variety of movies and television shows that will delight science fiction aficionados.
The Space Needle
Where: 400 Broad Street
This 605-foot tower started as a doodle by the chief organizer of the 1962 World's Fair, Edward E. Carlson. Its first coats of paint were named "Re-entry Red," "Orbital Olive," "Galaxy Gold," and "Astronaut White" to reflect the vision of modernity at the time of its construction.  The Space Needle still stands, an enduring monument of innovation and progress, dominating the Seattle skyline.
Enjoy views unattainable anywhere else in the city with its unique revolving glass floors. Or relax in its open-air observation deck, which gives breathtaking vistas of the Pacific. Finally, cap off your visit with a meal and a drink in the Space Needle's bar and restaurant.
By no means are these places the only locations worth visiting. But for a short stay, they are not to be missed. These three attractions are as different from one another as they are in elevation, but together they tell the story of a city that rose from the ashes to touch the sky. Make your visit not only productive, but also educational and inspirational by seeing Seattle from the ground up.