The classic diamond ring may be the best choice for wedding proposals, but it also makes them less unique and your partner is probably expecting it already; therefore, ruining the element of surprise. In addition, not everyone is a fan of traditional practices and norms. If your partner is one of them, perhaps it's a great idea to propose to them with a ring of another gemstone — something with a rich history, special meaning, and other exceptional properties.
Skipping the diamond route also has financial perks, because other gemstones aren't as expensive. But that doesn't make them any less special. If you discover the meanings and properties of various gemstones, you'd surely be fascinated and encouraged to invest in a gorgeous custom jewelry or engagement ring for your sweetheart.
That said, here are brilliant alternative gemstones for diamonds, along with their meanings:
1. Emerald
Characterized by its rich green color, the emerald makes a bold and unique engagement ring. Legend says that the green gemstone was gifted by God to King Solomon to give him power over all creation. In addition, it was believed back in the ancient times that putting an emerald under one's tongue helps in seeing the future, revealing truths, and protecting oneself from wicked spells.
History aside, the emerald has amazing healing properties as well. It has rejuvenating powers that combat aging and revitalizes tired organs. It also nourishes the aura with energies of hope, encouragement, abundance, and gentleness. And if you're chasing good luck, emerald is a perfect choice because it can give you the strength to overcome life's challenges and misfortunes.
2. Garnet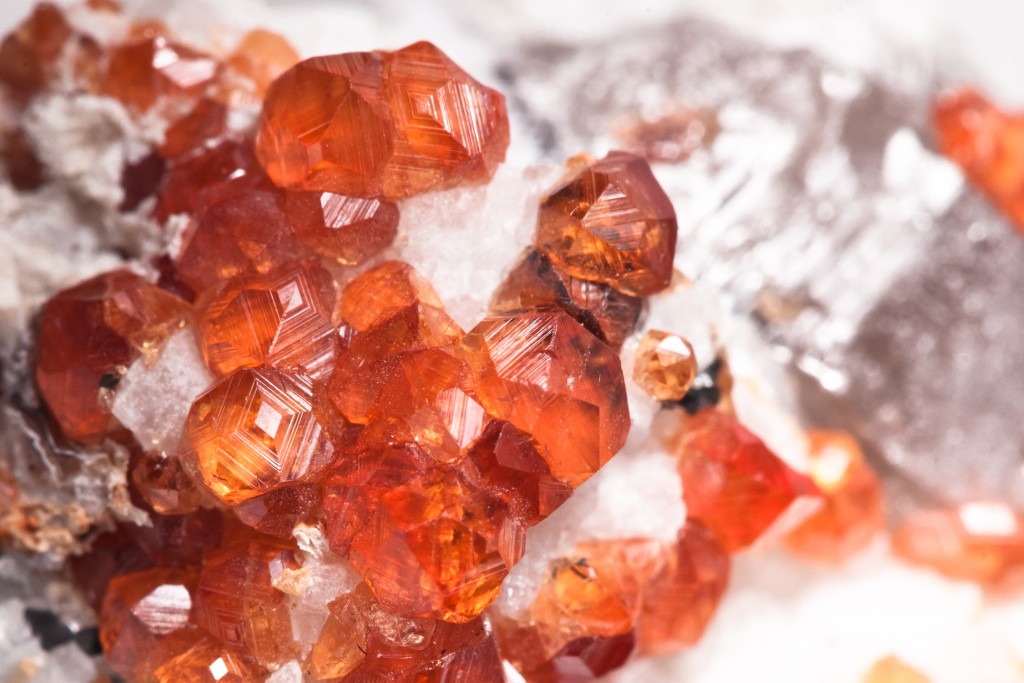 This is another gemstone gifted to King Solomon by God. Garnet comes in various colors, but a deep red shade makes an alluring engagement ring. This color can also symbolize the blood of Christ, so if you're a religious couple, the symbolism may be significant for you.
Garnet's physical healing properties are beneficial to the heart, blood, lungs, and metabolism. Meanwhile, its emotional healing properties are said to aid in depression, and its balancing energy inspires love and devotion, perfect for committed couples.
3. Lapis Lazuli
Lapis Lazuli's matte blue hue in an engagement ring will surely make heads turn. The color is associated with royalty, and the ancient Egyptians believed that it originated from the heavens to provide protection in life after death.
It has physical healing properties that can alleviate insomnia, menstrual pains, and migraines. Its emotional healing properties aids in self-awareness and expression. It also has spiritual energy, which helps relieve stress and promote serenity.
4. Tourmaline
Tourmaline also has a green shade, but considerably paler compared to emerald. The gemstone is also significant in Egyptian legends, associating it with the rainbow. There is also a black tourmaline, which was believed in numerous cultures to be powerful against dark magic.
Tourmaline has masculine and feminine colors, which are green and pink, respectively. The green one aids in boosting courage, stamina, vitality, and strength, while the pink one promotes compassion, gentleness, and joy in life and relationships.
5. Opal
Crystal opals emit a rainbow-colored gleam, which is why they've long been believed to be one of the luckiest and most powerful gemstones. It is significant in Arabian legend and Greek mythology. The gemstone is associated with hope, truth, and purity.
If your partner is on the creative field, a crystal opal will further enhance their imagination, helping boost their talents. It is also beneficial for bringing joy and high spirits, two essential traits of a happy and strong relationship.
With these five brilliant alternatives, you can give your partner an engagement ring that is much more special, unique, and powerful. You don't need to be a firm believer of a gemstone's powers; as long as you maintain positive energy in your relationship, your good fortune will prosper.