If your yard is a little too open to wandering eyes and noise pollution, you might consider adding privacy to your outdoor space. Whether you have a wide or compact space, transform it into your personal sanctuary with these landscaping and home decor tips.
Choose the Right Fence
A fence is one of the simplest ways to enclose your yard. It reduces street noise and defines property boundaries. Over the years, the U.S. fencing market has grown at a steady rate. Increasing cases of security breach in residential areas have driven the demand for metal, wood, and concrete fencing in Utah, New York, Florida and other key states.
Each type of fence has its pros and cons. PVC fencing is the cheapest and can last for many years while concrete fencing provides the best sound barriers to reduce noise. On the other hand, vinyl fencing is resistant to fire and termite damage. At the end of the day, the right fence will last many years if maintained properly.
Plant Hedges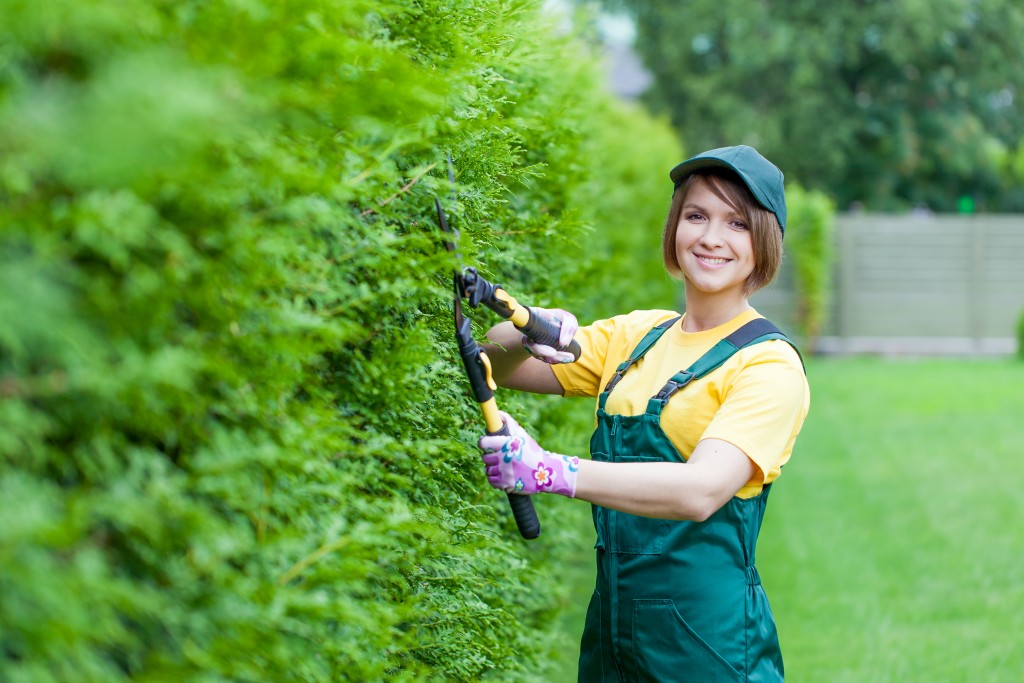 Evergreen hedges make great living privacy screens. They can be used to create boundaries or even divide your yard into little nooks. Besides adding beauty to your yard, hedges also block external noise.
When planting evergreens in your yard, a rule of thumb is to arrange them in a zigzag pattern instead of a straight line. This will give your hedges sufficient space to grow. Hedges take time to grow, but some grow faster than others like the Leyland Cypress and the Cherry Laurel.
Grow a Vertical Garden
Consider growing a vertical garden to disguise unwanted views and to add greenery to your space. Typically grown on metal grids and screens, vertical garden plots can serve as instant dividers. These natural tapestries can be wall-mounted or free-standing installations. They don't just look good in your yard either; these green walls also maximize yard space and keep the air clean.
You can even opt to grow an edible wall. Mint, lettuce, radish, and cherry tomatoes are some vegetables that grow well on a vertical garden.
Hang Drapes
If you do not have the time or resources to put up your own privacy screen, you can just buy ready-made drape panels. A nice set of drapes is a quick and cheap way to put a stylish wall between you and prying eyes. It is also a great way to enclose a porch or a seating area. When shopping for outdoor curtains, choose weatherproof, fade-resistant, and easy-to-clean fabric.
Be sure to hang the curtains from ropes, wires, or rods around your porch or outdoor seating area. Fasten your rods and wires on sturdy fixtures such as trees and porch railings.
Install Outdoor Privacy Screens
Screens are smaller than fences and usually come in one or two panels. They provide privacy and shade to certain parts of your yard. Screens are available in almost every material from lattice to wood and aluminum. They come in different weaves and patterns. You can choose to use them as stand-alone installations or backdrops for flowering shrubs and vines. Check out this mood board for some outdoor screen inspiration.
It's important that you enjoy the outdoors without worrying about nosey neighbors or too much sun exposure. By adding privacy to your yard, you get to feel more relaxed and comfortable in your personal paradise.