With all of the depressing news reports that swept the world in the last few months, it's been difficult to stay positive and to enjoy life. Because of this, we often forget that there are still good things about life. There are still things that we could enjoy and even celebrate. At the start of the pandemic, John Krasinski reminded us that with his short-lived web show called Some Good News (SGN). He mimicked news shows but he reported on light-hearted stories that people shared to spread joy and positivity.
SGN showed stories of people celebrating life despite the overwhelming challenges this year. Here are the ways people commemorated life's milestones amid the pandemic.
Birthdays
Throwing birthday parties is one of the things that we had to give up because of the pandemic. Mass gatherings are a big no-no because they could easily spread the coronavirus. So people got creative. They threw virtual parties through Zoom or other video call applications. Even if it's all done virtually, some people still went all out. There were full decorations, skits, and games.
Birthdays are especially hard to ignore if they're milestone ones. Many of us celebrated our parents' and grandparents' 80th, 90th, or even 100th birthdays in alternative ways. We visited residential care homes for people with dementia and other long-term ailments. It didn't matter that some homes closed off visiting services for a while. It also didn't matter that we only talked to them through the window. What's important was that we were still with them on their special days.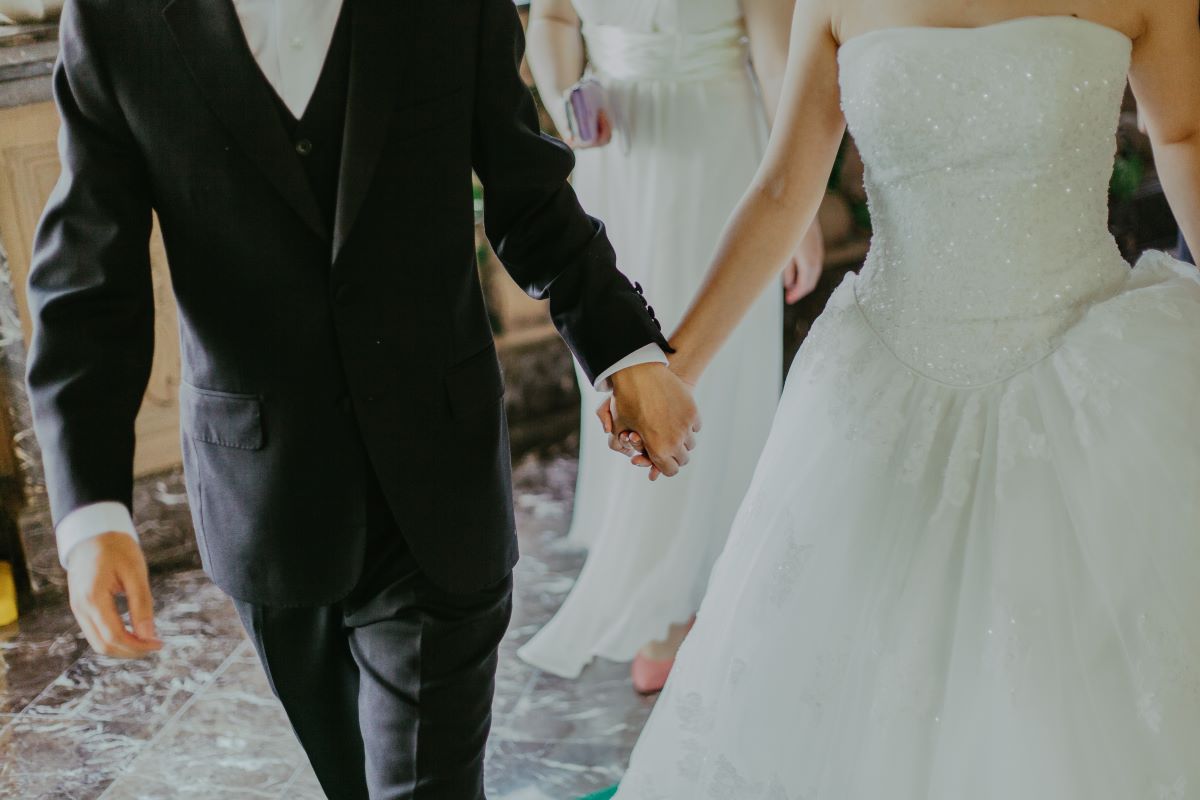 Weddings
Many of us dreamed about our weddings when we were younger. We planned the table settings, color scheme, dress, and music–the works. It's a wedding on the beach, in the middle of a forest, or in a glamorous room at the Plaza. And these dream weddings always had our friends and families surrounding us. After all, there's nothing better than announcing our love for our significant other in front of the world.
But, because mass gatherings are deeply discouraged, we had to re-imagine our dream weddings. Instead, we had small ones in the courthouse, in front of only the judge and a few other witnesses. Some weddings were also done virtually to still have a live audience even if they're not physically present.
There was even a couple that really took the virtual wedding to heart. They did their wedding through Animal Crossing. They invited their loved ones to watch them tie the knot via a video game.
Anniversaries
It's common for couples to go on romantic getaways to celebrate their anniversaries. We would go on annual trips to Maui because that's where we went for our honeymoons. We would go to Paris simply because it's the city of love. But, with COVID-19 and the travel restrictions, we couldn't travel.
So we got creative. We went on staycations in hotels and Airbnbs for some alone time. We went on road trips to see some great sights in the safe confines of our cars. We even revived our memorable moments even if we're only at home. Memorable dinners were recreated, from the appetizers to the desserts. It's not the same as the restaurants we went to for special date nights. But the spirit of celebration is still there.
Graduations
Much like weddings, many of us dreamed about delivering our valedictorian speeches the first moment we stepped on campus. It's the ultimate symbol of hard work and achievement. For some of us, there's nothing quite like finally wearing your caps and gowns after years of mental and physical labor at school.
So, even with the pandemic and cancelation of graduations, we still conducted the event in our own ways. Our parents were ever supportive. They took our graduation photos. They did our graduation march with us, even if it's only across the living room. And they handed to us our diplomas and medals.
As for the graduation speech that we so deserve, we still got to deliver them, only it's via Zoom. It's not the same as going up on stage and standing behind a podium. But we still got to do the important part: to share inspiring words and encouragement to our classmates.
COVID-19 is still out there. More people are getting sick and even dying because of it every day. ; Yes, the world is making a slow recovery after months of strict quarantine restrictions. But we're still a long way from gathering together in parties and events.
It's important to remember, though, that this pandemic isn't going to go on forever. It will end at some point. But, until that happens, it's important for us to still always remember significant moments in our lives. Celebrating them is what gives us the energy to face the challenges of the pandemic.