Events are a crucial part of any company. They can help promote new products, build relationships with customers and partners, and give employees a chance to get together and have some fun. But planning an event can be a daunting task.
There are so many things to think about: the venue, the food, the entertainment, the invitations. How do you make sure everything goes off without a hitch? By planning ahead and doing your research, you can ensure your event goes off without a hitch.
Plan With Your Goals and Objectives in Mind
Before planning your event, you need to know what you want to achieve. Answering the following questions will make it easier for you to improve your event planning game:
What are your goals and objectives?
Do you want to promote a new product?
Do you intend to increase brand awareness?
Are you after driving sales?
Or maybe you want to build relationships with customers or partners?
Once you know what you want to accomplish, you can start planning your event accordingly.
Find the Right Venue
The venue you choose will play a big role in the success of your event. It needs to be large enough to accommodate your guests but not so large that it feels empty. It should also be centrally located and easily accessible by public transportation. And, of course, it should fit your budget.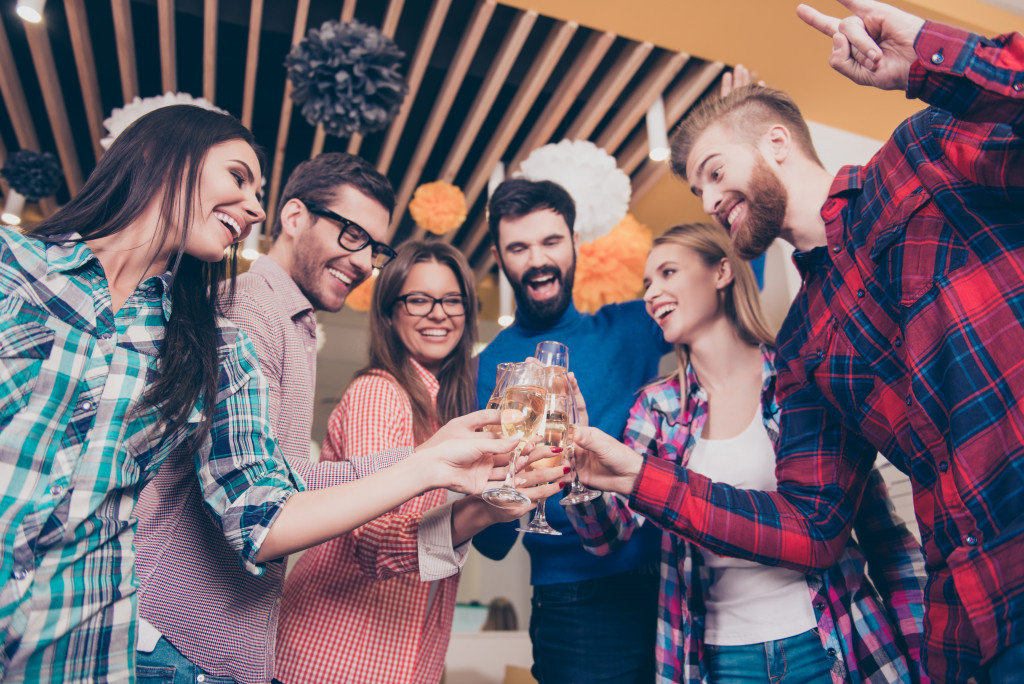 Do some research online and visit potential venues in person to get a feel for what they're like. Pay attention to the staff and see how they treat you. Are they accommodating and helpful? This is important because you'll be working closely with them in the weeks leading up to the event.
Let's say your goal is to meet with potential investors or clients who are into exclusivity. A meeting room hire can be the best venue to hold the occasion. This way, you can have the space to yourselves without worrying about other people's prying eyes and ears.
Create a Detailed Budget
Once you have chosen a venue, it's time to start thinking about your budget. How much are you willing to spend on food, drink, entertainment, and decorations? Make sure you factor in hidden costs, such as service fees and taxes. And don't forget to leave some wiggle room in your budget in case of unexpected expenses.
Start by creating a list of all the items you need to purchase for the event. Then research how much each item costs and compare prices from different vendors. If you're working with a tight budget, see if there are any ways you can cut costs without sacrificing the quality of your event.
For instance, you could create a playlist of songs that fit your theme and play them over the speakers rather than hiring a band. Another way to reduce event costs is by finding vendors that offer bundles or packages.
Plan the Perfect Menu
Food and drink are an important part of any event. Not only do they keep your guests happy and hydrated, but they also play a big role in setting the tone for your event. Are you planning a formal sit-down dinner or a more casual buffet? Will there be an open bar or just wine and beer?
It's important to think about your guests when choosing the food and drink for your event. If you're inviting clients or customers, you might want to serve alcohol. But if you're hosting a family-friendly event, you might want to avoid it altogether.
Don't forget to ask guests if they have any food allergies. This way, you can accommodate their needs and avoid any potential accidents.
When it comes to food, you have a few different options. You could hire a caterer, order from a restaurant, or make the food yourself. If you're on a tight budget, DIYing the food is probably your best bet. But if you're not confident in your cooking skills or don't have time to prepare everything, it's worth it to pay for professional help.
Choose the Right Entertainment
Entertainment is another important aspect of event planning. The right entertainment will keep your guests entertained and engaged throughout the event. It will also help them remember your event long after it's over.
When choosing entertainment for your event, it's essential to consider your audience and the overall tone of your event. You want to be careful, or you can end up turning off your guests.
Now that you know how to plan a corporate event, it's time to put your knowledge into practice. If something doesn't work out or gets more expensive than expected, don't give up! We're confident that you can have a successful event with some creativity and determination.